Welcome to our Blog!
Everything about Mobile Advertising!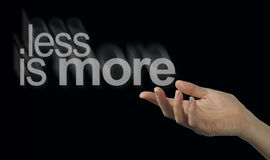 Brevity works best, make it fun and other mobile marketing lessons As we close in on the tail end of another action-packed year, it's clear that businesses have faced many challenges trying to break through the clutter and connect with current and potential customers during 2017. The economy's somewhat subdued, that's for sure, and it's easy to spot both large and small local corporations engaged in some serious belt-tightening. However, thankfully South African business has mobile marketing in its quiver of activity-boosting tactics. Mobile can do things faster, cheaper and way more effectively than traditional marketing. Let's take a quick look at the success of viral cooking videos – of all things! – that have become huge over this past year in an effort to understand what works in mobile. The website 'mobilebusinessinsights.com' says when one logs into Facebook nowadays, there's a good chance we might come across something called 'Tasty' videos. According to the website, this is where people make mouthwatering dishes for dinner. These simple yet captivating videos are a form of mobile marketing that's become hugely popular over the past two years. According to The New York Times, Tasty enjoys a few billions views a month! Wow. So, what can the mobile marketer in challenging times learn from these simple little moving pictures? There are three lessons in Tasty's success for all of us. We've heard these tips before, in different guises, so they really just serve to hammer home what works in the land of mobile marketing. Firstly, brevity is because because consumers have a limited attention space and it's getting shorter. Alot shorter. Tasty...