Welcome to our Blog!
Everything about Mobile Advertising!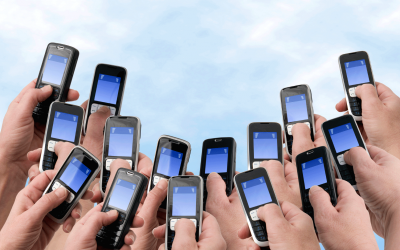 Mobile technology continues to find great acceptance in South Africa with the country now an impressive number six in the world when it comes to adoption of the mobile web. If one considers there are a whopping 195 countries in the world today, it's quite an achievement for the world's 25th biggest economy to be up there in the mobile top 10! Once again, sheer numbers tell us that mobile marketing is where brands need to be. If your organisation hasn't jumped on the mobile marketing bus, you better get on now – it'll be standing room only soon. Let's rewind a little as some readers might be visiting our site for the first time and therefore the concept of 'mobile marketing' might need to be clarified. Mobile Marketing involves communicating with the consumer via a cellular handset. The mobile marketer will typically either send a simple marketing message, introduce mobile users to a new audience participation-based campaign or allow them to visit a mobile website. It is important not to equate mobile marketing only with the humble 160-character text message although the SMS is indeed one of the foundation tools of the trade. Experian, a marketing services provider in the US, estimates that the number of worldwide SMS users (approximately 1.8 billion at present) is twice that of active email users. Certainly, that's 1.8 billion good reasons to embark on a mobile marketing campaign – here's another good reason: Text messages are generally read within 15 minutes and responded to within the hour. Now compare that to email communication which could go unread for days. In addition, SMS...