We are leaders in Mobile Advertising and Marketing Solutions
Let us assist to make Mobile part of your advertising strategy this year

Let us help you to make the most of a wide range of mobile solutions, and bring you closer to your customers

Mobile Display Advertising on premium media properties provides high volume and high conversion options for advertisers to reach their mobile audience.

Voice ads take the form of audio clips, call back tones and interactive voice response (IVR), that can range from as little as 10 seconds up to 60 seconds.

InTarget provides bulletproof Mobile Billing solutions, comprising of SMS Payments, Direct Operator Billing and WAP Billing.

Get closer to your customers & reward them with incentives for being loyal to your brand

Our Footprint
With our targeted mobile advertising solutions and our broad reach across Africa and the Middle East, InTarget is the ideal partner for your brand's growth.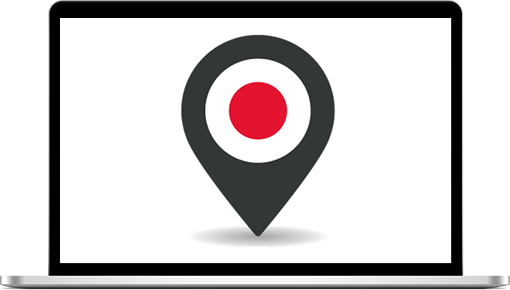 Your Mobile Gateway to Africa and the Middle East
InTarget can help you make sure you get the most out of your mobile advertising campaign.
We offer a complete mobile advertising solution that gives agencies & advertisers the opportunity to increase their brand exposure, in the fastest growing economies in the world.
Let us show you how to make mobile part of your strategy this year
We give your brand access to more than 265 million subscribers across 33 countries in Africa and the Middle East, through a single point of contact.
Million people in Sub-Saharan Africa
Countries targeted in Africa & Middle East
Countries with the fastest economies
percent growth in mobile connections since 2000
% of adults that keep their mobile phones with them 24/7

91%

% of the global population (7 billion) using mobile handsets

30%

% of people globally with a mobile phone

97%

Smartphones are outselling computers 4 to 1

75%

% of mobile users using data daily

30%

% of mobile penetration in Africa

77%
Mobile advertising
Mobile advertising is marketing on or with a mobile device, such as a smartphone or feature phone. Mobile advertising can provide customers with time and location sensitive, and personalised information that promotes goods, services and ideas.
Mobile advertising is an aspect of mobile marketing, which allows brands to directly target customers via SMS, MMS, voice, websites and apps.
Mobile as a marketing channel started out with phone calls, but almost at the speed of light, it has grown into something noteworthy. It delivers a playing field rich with possibilities and options for the corporate giant as well small business owner. From a plain and simple text to a colourful animated ad with a little song and dance – there is something for everyone and every pocket
Contact us
Tel: +27 (0) 10 594 5451
Email: hello@intarget.mobi
Address: 12 Sycamore Street, Zwartkops, 0157, Centurion, South Africa